Kaufman Eye Institute Optical and Glasses Coupons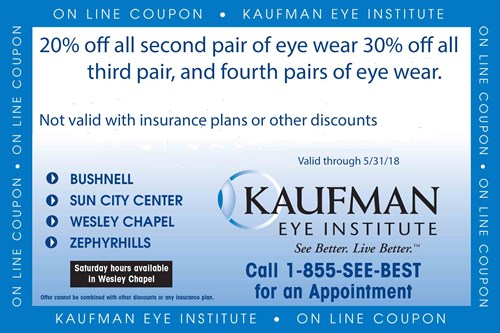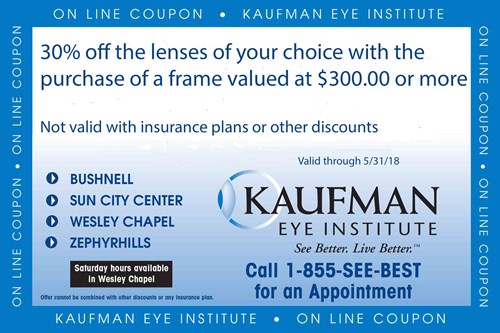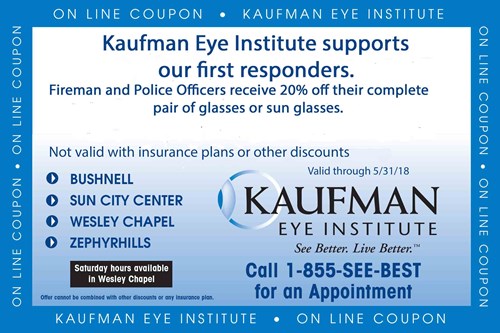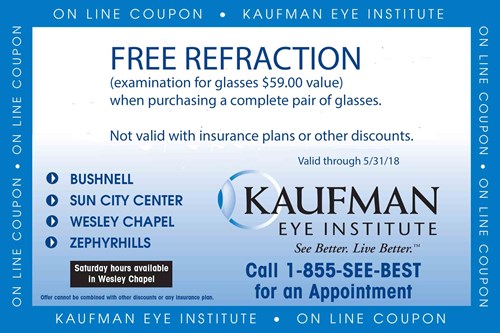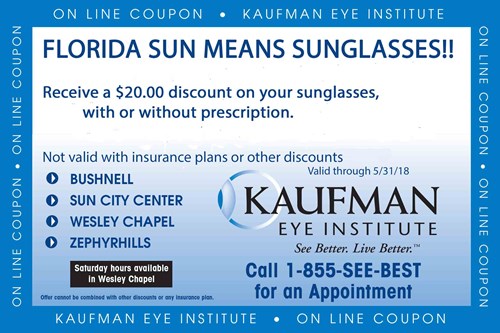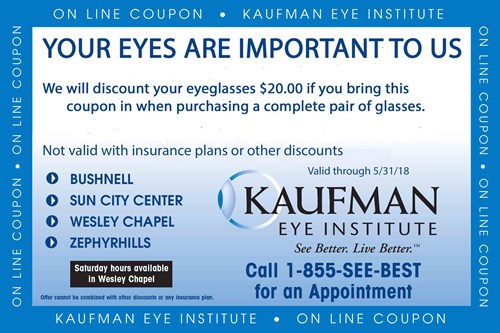 Please print this page and present the coupon at your next visit to The Kaufman Eye Institute.
All coupons must be presented at time of order. Web-site offers must be presented with a coupon printed from the Kaufman Eye Institute website. Discounts cannot be credited after glasses have been ordered. NO EXCEPTIONS.
THE PATIENT AND ANY OTHER PERSON RESPONSIBLE FOR PAYMENT HAS A RIGHT TO REFUSE PAYMENT, CANCEL PAYMENT, OR BE REIMBURSED FOR PAYMENT FOR ANY OTHER SERVICE, EXAMINATION, OR TREATMENT THAT IS PERFORMED AS A RESULT OF AND WITHIN 72 HOURS OF RESPONDING TO THE ADVERTISEMENT FOR THE FREE, DISCOUNTED FEE, OR REDUCED FEE SERVICE, EXAMINATION, OR TREATMENT.