Dry Macular Degeneration Treatment
Dr. Moscoso and the physicians of Kaufman Eye Institute will make sure that your vision is monitored closely for signs of wet macular degeneration. You should routinely check your vision at home using an Amsler Grid. Click here to download an Amsler Grid to perform the self test. Your doctor may also suggest that you take antioxidant vitamins and zinc, as studies have proven that these supplements can lower your chances of converting from dry to wet AMD.
Wet Macular Degeneration Treatment Anti-Vascular Endothelial Growth Factor (Anti-VEGF)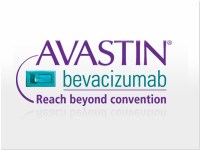 Many patients with wet macular degeneration receive treatment with anti VEGF medicines at our Tampa Bay area practice. These medicine treatments help to slow vision loss and can sometimes restore some of the lost vision. Injected into the eye, these drugs work by blocking an essential signal that causes abnormal blood vessels to grow and leak.

Laser Photocoagulation
In some cases of wet macular degeneration, laser photocoagulation is used to seal leaking or bleeding vessels, which are located outside of the center of the macula (fovea). Laser photocoagulation usually does not restore lost vision, but it may prevent further loss of vision for some patients.
Vitamin Supplements
Recent studies have revealed that people with a diet high in fruits and vegetables (especially leafy, dark green vegetables) are less likely to suffer from macular degeneration. Studies have also shown that taking supplements such as vitamins C and E, beta-carotene (not to be used by actively smoking patients), and zinc may lower the chances that macular degeneration will get worse in some patients. Therefore, Dr. Moscoso and the Kaufman Eye Institute physicians recommend that patients with this condition consider taking antioxidant and zinc supplements. However, more research needs to be done on this subject and supplements are not recommended for all patients. Please speak to Dr. Moscoso for more information regarding supplements.
If you have any questions about Macular Degeneration or your Macular Degeneration treatment options, please contact Kaufman Eye Institute at the facility nearest you.  Zephyrhills/Dade Cite, Sun City Center/South Shore, Bushnell/Floral City & Wesley Chapel/Land 'O Lakes/New Tampa/Lutz.